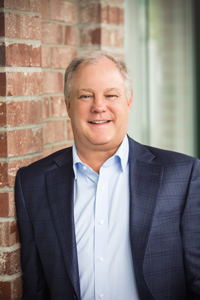 Jeffrey Potts
Principal Advisor
Jeff has more than two decades of experience as an M&A advisor serving founders/owners of privately-held companies. Having sold well over 100 companies, he is one of the most experienced sell-side M&A advisors in the greater Northern California region.
His industry experience is broad, ranging from media publishing businesses (where he got his start in the M&A profession) to information technology, manufacturing, distribution, healthcare, construction, retail, and business-to-business service firms. He founded Gold Country Advisors to bring best-of-class M&A advisory services to the lower middle market in Northern and Central California.
Jeff's educational and business credentials include:
A Master of Business Administration (MBA) degree in Strategic Marketing from Claremont Graduate University (Drucker School of Management), Claremont, California.
A Bachelor of Science degree in Journalism from the University of Colorado, Boulder.
A Certified Merger and Acquisition Advisor (CM&AA) through the Alliance of Merger and Acquisition Advisors (AM&AA).
Licensure as a California Real Estate Broker (ID 01904558) through the California Department of Real Estate.
A Sacramento native, Jeff initially followed his passion for journalism as a newspaper reporter. He rose quickly in the reporting profession, working in Chicago, Palm Springs, and later Washington DC as a business writer for USA TODAY, where he covered Alan Greenspan hearings on Capitol Hill among other business topics. Following the completion of his MBA at Claremont University, he held corporate management positions for Freedom Communications, Inc.
He joined the M&A firm of Dirks, Van Essen & Murray in Santa Fe, New Mexico in 1999, serving as vice-president before returning to his hometown of Sacramento in 2003 to start his own M&A practice.
Jeff enjoys spending time with his two adult daughters, Sierra and Brittany. He is an avid golfer and alpine skier, and enjoys bicycling along the American River Bike Trail near his Gold Country office in Old Town Folsom.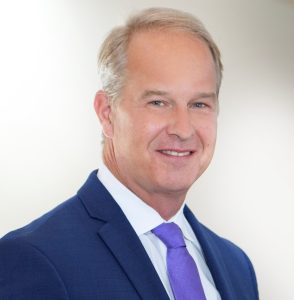 David Kennebeck
Senior Financial Advisor
David has decades of experience advising private businesses on a wide range of issues, including financial management, M&A, business valuation and financial analysis.
He began his career in the late 1980's as a credit underwriter for Swiss Bank Corporation (now a part of UBS) in Chicago, participating in some of countries largest leverage buyouts. He later managed over $200 million of commercial loans and business relationships for Boatmen's Bank and Commerce Bank in St. Louis, MO.
An entrepreneur at heart who is dedicated to the success of privately-held businesses, David later served as the CFO of a public safety software company. As a consultant, he has been an outsourced CFO, financial consultant, and trusted advisor for dozens of Midwest businesses. Drawing on real world experiences, David offers a broad range of solutions for business owners.
David received a Bachelor of Science Degree in 1986 from the University of Colorado, Boulder, majoring in Finance.
In his free time, David enjoys spending time with his wife Beth, his daughter Allie, and his son Ben. He loves to play golf, cook, and follow baseball, and specifically his beloved St. Louis Cardinals.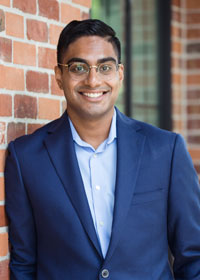 Sidhant Pisharody
Research and Financial Analyst
Since joining Gold Country Advisors, Sid has gained considerable experience working as both a market researcher and financial analyst. He holds a bachelor's degree in Economics from the University of California, Davis where he rowed competitively for the UC Davis Men's Crew team. His responsibilities for the firm include conducting market and buyer research, financial statement analysis, and the coordination of all due diligence activities.
An aviation enthusiast in his spare time, Sid has been active in the flying community since he was 17. He is a licensed commercial pilot and an FAA Certified Flight Instructor.
John Thomas Cribb
Advisor
John has nearly a decade of experience as an M&A Advisor. He started his dealmaking career in 2014, joining his father's firm, Cribb, Greene & Cope, one of the leading M&A firms for the newspaper industry. He rose to Managing Director of the firm, and has since managed and/or closed on more than 50 company sales.
He is now applying his M&A skills to a broad base of industries in the Northwestern United States for Gold Country Advisors. He is based in Helena, MT.
Prior to his M&A advisory roles, John worked as the publisher of the Red Lodge and Columbus, Montana newspapers, which were previously owned by Yellowstone Newspapers, Inc. In 2022, he assisted his former boss/owner of Yellowstone Newspapers in its successful sale to Adams Publishing, Inc.
Earlier in his career, John worked as a newspaper advertising sales representative for Hagadone Corporation in Whitefish, Montana, and for the Silver State Post in Deer Lodge, Montana.
His educational credentials include a bachelor's degree in Communications from the University of Montana.
John has a true love for the outdoors. His outdoor hobbies include fly fishing, hiking with his wife and their two dogs, and downhill skiing, among others.